on activism
we held a protest against civilian casualties in Khyber, at the press club, and there happened to be a dentists's protest scheduled for the same slot. Apparently a dentist from Islamabad was abducted in Dubai. And even weirder I this ran into my own dentist in the midst of pumping fists and chanting anti army slogans, yeh jo zulm ki mauj hai And he, this money focused rotund man, handed me a flyer. Since when did dentists arrive in political activism and fight for other dentists? A person who does root canals should stay off the streets. Period. (ontal).
on kids
I took A and M to a birthday party. That was not so strange, except the part when I noticed they were the only two children in the party running around shoeless. As you may already know that A has a decided attachment to princesses, but lately he has expressed a desire to ride in tractors, diggers and trains. So there is hope he will enjoy Disney and other corporate marketing of gender for both boys and girls. M took S's homegrown cherry tomatoes for her beautiful Aunty F in nursery school, and spoke about how dinos went extinct.
on films
Marisa Tomei and John Cusack were very cute and very verbal in "War Inc." How sweet to have Irish Catholic John and Italian Tomei tell it like it is to the american people. Saw a Mahesh Bhatt relationship film, "Tum Mile." Ordinary relationship fare -where the 1995 Bombay floods reignite lost love. Soha Ali Khan was worth it. She is toned and tan, and totally believable as the level headed, emotionally capable girlfriend of a self obsessed artist - realizing and disliking that she might be a muse, choosing principles over the man.
Abhishek is an improvement on Amitabh, Ranbhir on Rishi, and yes Soha on Sharmila. So take that Apu Trilogy!
sharmila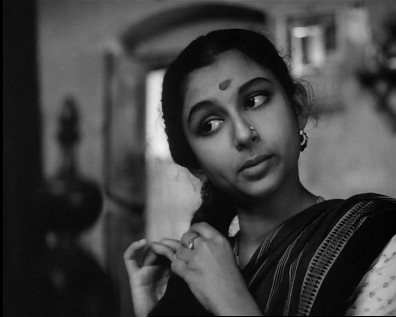 soha
on teaching
I have discovered at least one good use of students. They have a penchant for edibles sold on thelas. Thus a status update recently announced the arrival of falsa season, and one ex student even gave a recipe - slightly crushed falsa with sugar and masala. Rs. 80 a pao. I didn't buy though.
I pretended like I knew what the hell this kid was talking about when she kept saying jigar which is teen speak for, not liver, but best friend. I finally got it in context. Why are some kids so goddamed cool. They really are. Earnest faces, yet headed nowhere yet. Dead Poets with no society. Rebels without a cause. To them loyalty to a classmate is more important than their future. They are willing to put studying in abeyance in order to get justice for a wrongfully discipled classmate. We will die for him. We will fail for him. And here I am thinking, hell, I wish this guy had vandalized an embassy rather than (allegedly) violate the rather uninteresting "no outside tutoring" rule.
(And soon I must go and feed Whiskers jigar, although he scored two nuggets earlier).
A student actually misspelled the "but for" test for factual causation as "butt for." A student actually wrote in his exam paper: "This question involves suicide pact, which is not in our syllabus."
S
S is sowing. S helped me with excel. S has been angry because he's been in the sun a lot. I had abandoned this entry, but for him.